Education assistance for children in remote rural villages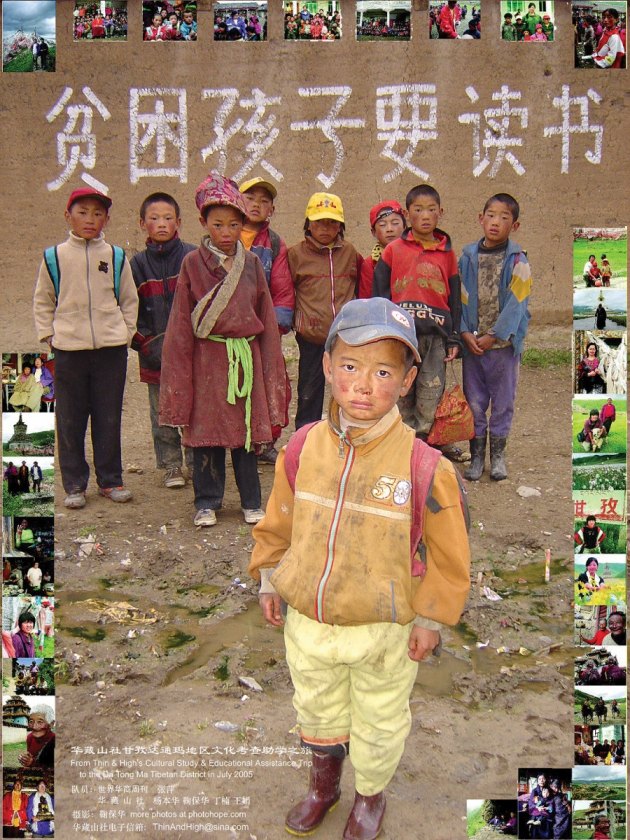 Thin & High members have been travelling all over China to facilitate the education of children without proper schooling.  This poster was produced after our 2005 cultural study and education assistance visit to the DaTongMa Tibetan District in Sichuan.  Since 2012, Thin & High has been organizing free summer camps to bring joy and hope to destitute children in Gansu, Yunnan, Hunan and Guangxi provinces.
Thin & High's founder, Bernard Yang, was an adviser of the Xinhuo Volunteer Teaching Group at Huaibei University in Anhui Province.  Xinhuo has 200+ student members, and they travel to 5 poor rural elementary schools by bus every Wednesday to teach music, arts and physical education, which are not offered in the minimal rural curriculum.  Xinhuo members also visit schools in other regions to understand the issues facing China's education system.  Click

here

to read Miao Chun's report on a nameless and windowless school in rural Sichuan; click

here

to read Gao Song's essay about his sad experience of going home to visit the dilapidated high school in his village.
Thin & High has granted scholarship to 10 needy students of the Xinhuo Volunteer Teaching Group in an effort to help develop educators that will improve China's rural education system.