Sketching the past and future of Kuangou village in Gansu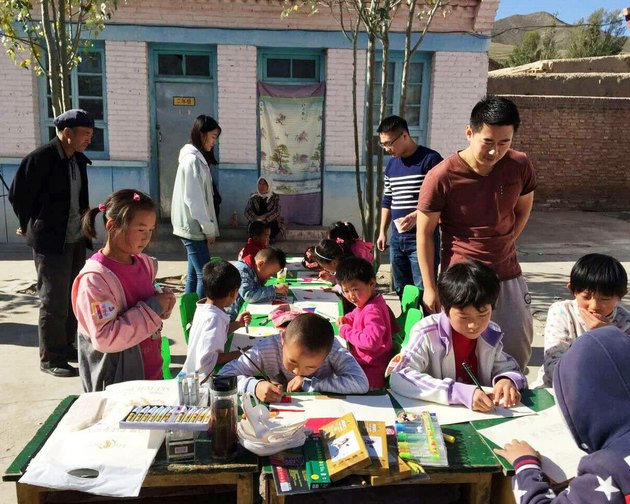 During the week-long holiday to mark China's National Day in October 2016, Thin & High partnered with volunteers form the Xi'an Art Academy to offer a program whereby children at Kuangou Elementary School were taught drawing and sketching techniques. 
It was a welcome event that delighted the children as they do not have art classes, due to the lack of funding in their sole rural school; they also do not have access to art supplies and materials.  For many of the students, expressing themselves through art was something entirely new.  Equipped with art supplies including paper, crayons and color markers, the children were encouraged to express their thoughts and emotions through the medium of drawing, an exercise which brought out the potential and artistic talents of many of them as they sketched their dreams and visions of a better tomorrow.  Furthermore, the program enabled the children to appreciate the natural beauty of their village when they made drawings of the local landscape. 
The volunteer art teachers also created paintings that chronicled the history of the ancient village, which may one day disappear in the midst of China's rapid urbanization.  Some of the drawings by the children and volunteers were later sold to Thin & High supporters, and the proceeds were used to fund on-going art activities at the school as well as art and music lessons for two outstanding students. 
After the volunteers left the village, they also sent much-needed blankets and bedding to the village with the kind wishes of keeping the villagers warms through the harsh winter.