Revisiting the road built with flesh and blood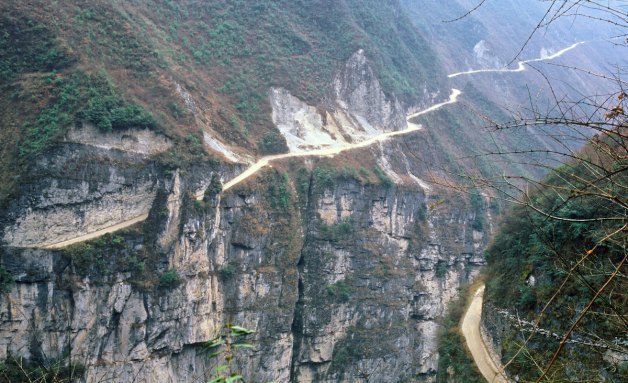 On the 66th anniversary of China's War of Resistance against the Japanese invasion and the 70th anniversary of the opening of the strategic Lexi Road, Thin & High jointly organized a 3-day expedition on August 14, 2011 with the Lexi Road Cultural Research Institute of the Sichuan Hanyuan Government to revisit the Lexi Road and pay tribute to the 240,000 workers who built it with their flesh and blood.  We hope that the event will serve as a reminder to current generations of Chinese to turn the national humiliation of the invasion into a compelling force that will help revitalize China.

Beginning from Leshan and ending in Xichang, the construction of the 525-kilometer Lexi Road was commissioned by the Nationalist Government in 1939.  At that time, China's northern areas were blockaded by Japanese troops, and the only way to transport war supplies from the Allied Forces northward was via a circuitous route connecting the Yunnan-Burma Road in the south to Sichuan.  The construction of the Lexi Road was, therefore, very timely in providing the most direct path to the north; it also played an indispensable role in the final defeat of the Japanese forces.  Working round the clock under extremely harsh and treacherous conditions, over 30,000 construction workers died of the cold, malnutrition, starvation, illness, fatigue, or simply fell to their deaths; those who tried to escape were shot to death by the Nationalist guards.  Nevertheless, Lexi Road began operations just 1 ½ years after its construction began.  Click here for detailed background information on the Lexi Road and the announcement of our expedition.
More than 50 participants from all over China took part in the expedition to revisit the Hanyuan stretch of the Lexi Road and the Simian Suspension Bridge.  Together with local officials, Thin & High officiated a ceremony to erect a monument to honor those who died while building the Road and whose valiant efforts have been largely forgotten.  The Thin & High contingent also visited 2 surviving workers of the Lexi Road and presented the octogenarians with badges of honor.

 
Click on the following links to read, listen and watch the extensive reports of our expedition: